---
Posted by Rachel Whitfield on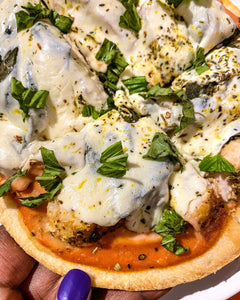 This homemade pizza recipe is flavorful, quick, and might I add super simple. I've made pizza from scratch before (crust included and I don't always have 2 hours to fix a pizza craving). You can get this done in less than 20 minutes and it's a personal favorite of mine that I'm sure you and your family will love as well. What You'll Need: Chef Curl Ardee's Lemon & Herb Seasoning Pizza Crust - for speed, store bought crust works just fine :) Vodka Sauce Chicken Breast Basil Mozzarella Steps:  Marinate chicken breasts with Chef Curl Ardee's Lemon & Herb...
---
Posted by Rachel Whitfield on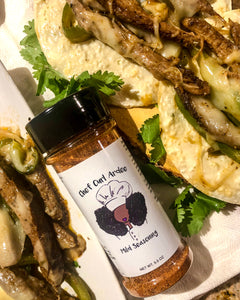 Philly Cheesesteaks have always had a special place in my heart— especially after my first trip to Philly! Being a tourist, I quickly answered the question of Pat's or Gino's... yes, I'm going with Gino's but what happens when you can't make it to Philly and still want to bring some authentic flavor to your kitchen and it's Taco Tuesday? I'm glad you asked! Philly Cheesesteak Tacos! What You'll Need: Flank Steak Chef Curl Ardee's Mild Seasoning Sliced Provolone Cheese Garlic Sauce (Alfredo will work too!) Bell Pepper Mushroom (totally optional) Onions (I can't because I'm allergic) Tortillas Season and...